Ahhh…. I missed the 'Just Us' post for September… I was busy, too busy!! …new house, full-time photography business, full-time momma, getting everything set-up and ready at the farm for the pumpkins….
October was almost as crazy (without the packing and moving our house) – but add in long hectic weekends at the farm.
I made sure to round us all up one morning before the crowds showed up to get their pumpkins!!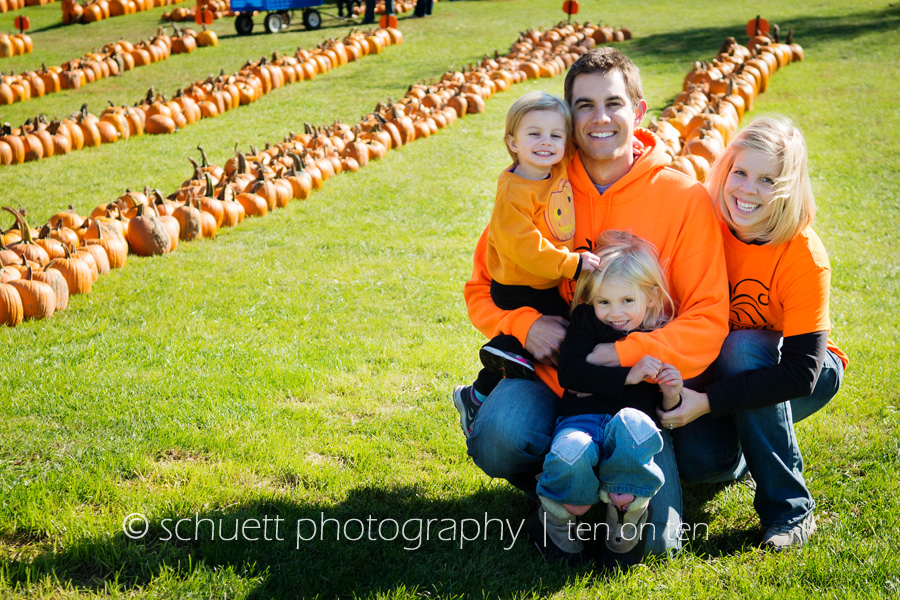 Next, check out Julyssa Schenk's adorable family!!