Busy month!!
Lia's birthday party!! She's clearly pissed the wind blew out HER candles!!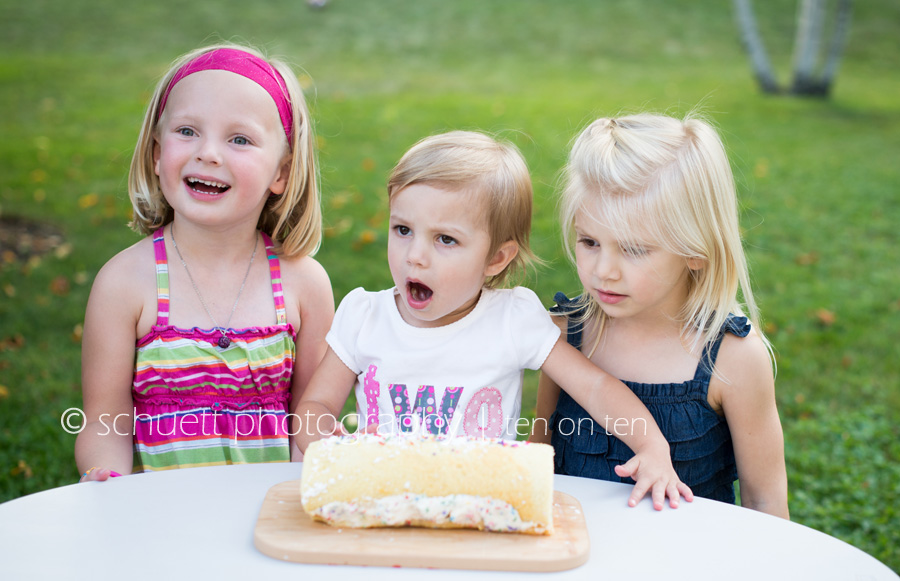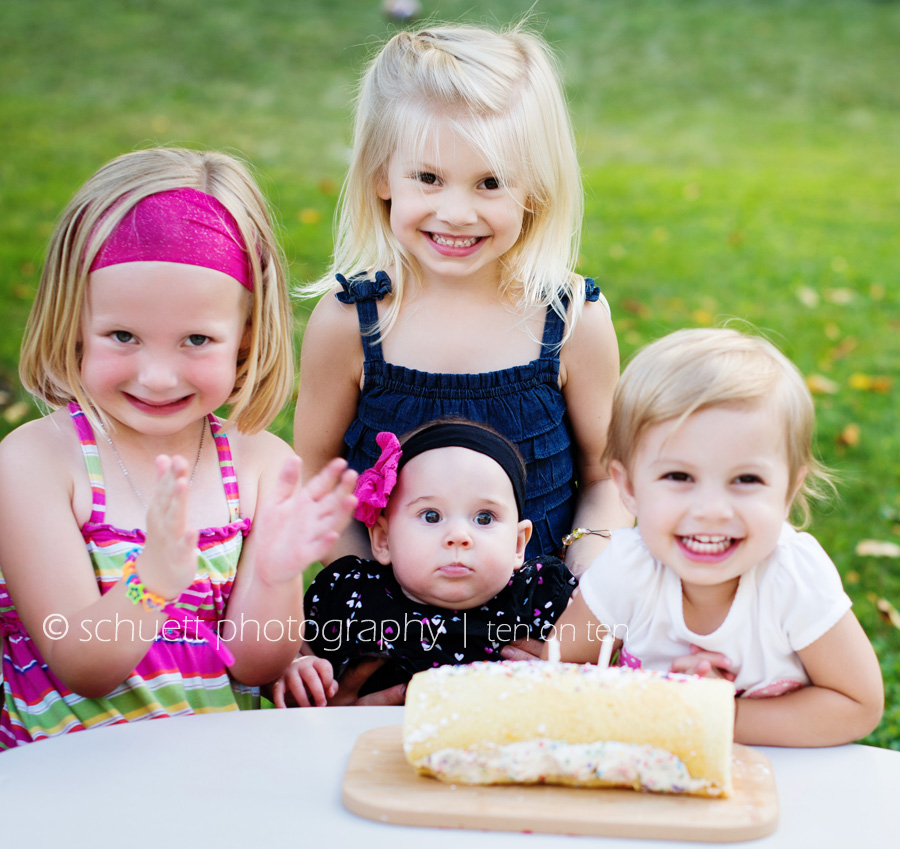 These two are BFF's!! Lia is still crying when we drop Aubrey off for school every morning. She cries all the way down the stairs because she wants another kiss from her "Aubey"

She's such a big girl!! And soooo independent!! She must do EVERYTHING by herself!! Thank goodness – that means she's 'officially' potty-trained!!

Two of the biggest goofs I know!

Lots of summer days at the park!

And a few Brewer games…



Mini vacay to the beach! …Our new favorite spot!

Apple picking on the hottest day of the summer!

And peach picking for peaches bigger than we have ever seen!!

…and blueberries!


A few nights in Chicago! …With a free room upgrade to a King-Suite on the top floor because we got in so late that all the other rooms were full! …Happy 9 year anniversary to ME (and B too). We even had a great view of Millennium Park from our room, so of course Aubrey wanted to check it out!!

And the big one!! …first day of 4K!

…the other big one is we are in the midst of packing up our house and moving!!! Closing date is set for next week – YIKES!! T-10 days!! Too much to do!
…like planning Halloween costumes!

Now head off to check out Albuquerque Family Photographer, Laura Meeks!! I <3 her work!!