We're still going strong on the second month of my Just Us x12 personal photography project. We're making a point of getting all 4 of us in front of the camera at least once each month!!
It's not February in Wisconsin without plenty of snow!! We took Aubrey sledding on the biggest and longest hill at the farm. She had a ton of fun but I think we only had enough stamina to make it up the hill five or six times. Yes, I know Lia is wearing only socks on her feet (that's a lot for her) – no, she didn't go sledding with us – she just came out for a quick photo op 🙂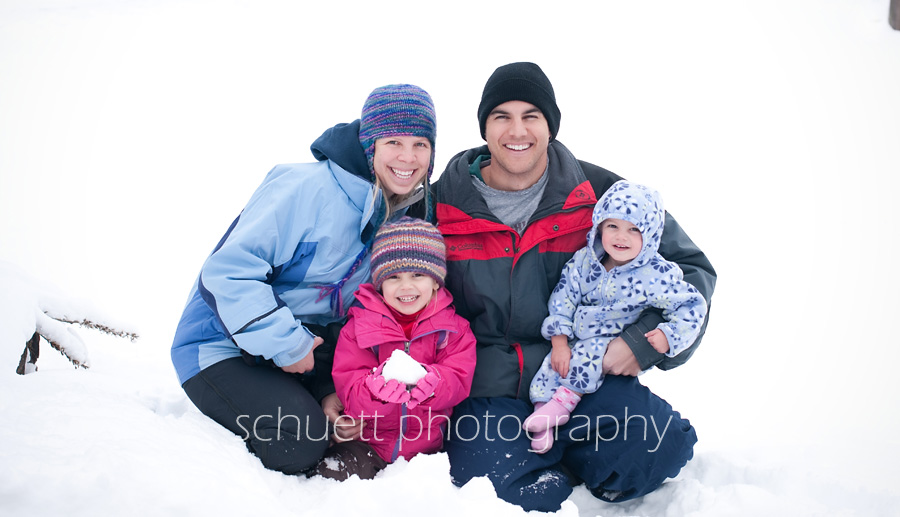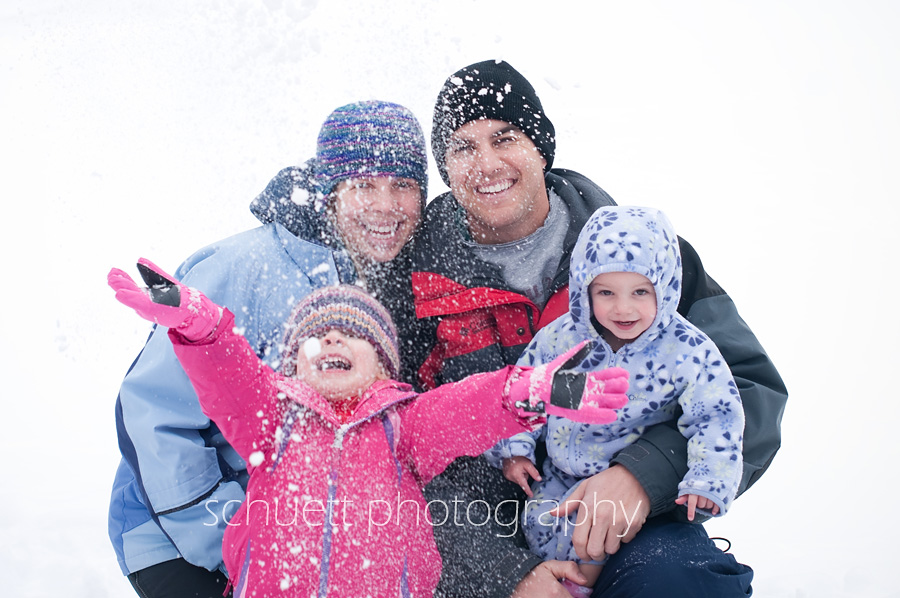 So… we're tired of the snow so we took a long weekend away to the Wilderness Waterpark in the Wisconsin Dells. We had so much fun. Aubrey was able to go on all of the tube rides. Sometimes she loved them and sometimes she said they were a little scary haha….. Lia went on the big family raft ride a few times – she's a trooper!! I think we found our new winter mini-getaway!!

Next our our Just-Us Blog circle is Natasha Korvink – San Diego, CA