Here it is – December – the final 10-on-10 for 2012 already!! It has been a busy month… I think November and December are to photographers as April is to an accountant. It's crunch time to make sure everyone gets their images and Christmas gifts delivered. I have so many images to share after the Holidays… I don't want to spoil any Christmas surprises.
This month we had to pick out our perfect Christmas Tree… at the farm – of course!!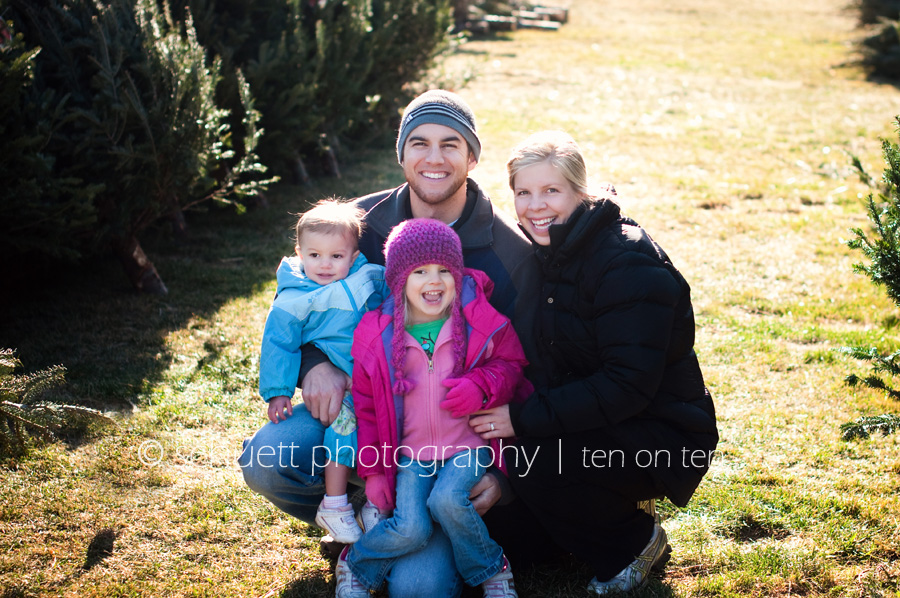 Dear Pinterest, I love you… so many fun ideas and inspiration – we had to try it! This is the smallest tree we could find and it still made the car tip over haha!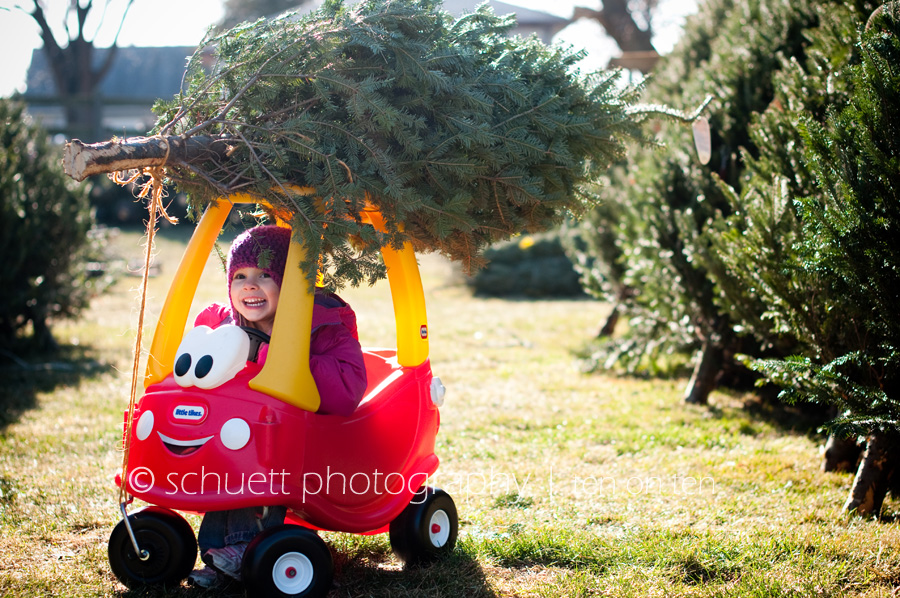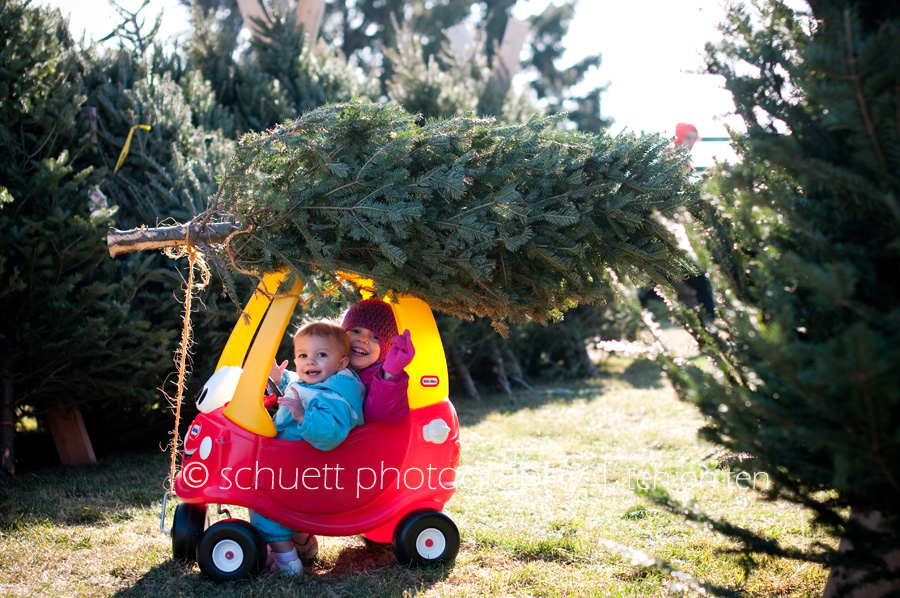 Then we had a weekend with 60+ degree temperatures so of course Aubrey wanted to put on a skirt.. I told her she should still wear leggings so this is what she picked out to wear….






The farm had a float in the Mukwonago Christmas Parade. Aubrey did walk most of the way!



We also went to the Waukesha Christmas Parade with all of the 'cousins'


"Jingles," our Elf showed up with St. Nick. Aubrey started calling him "Tinkerbell" but now he's just "Bell" because that works for Jingles or Tinker… If you have little ones and don't have an Elf, you MUST get one NOW. You can get one here… The Elf On The Shelf

Since this picture we did decorate our tree, at least the top 3/4 of the tree… that's about as far up as Lia can reach!

And…. we got to see Santa for the first time this year! Aubrey would only go talk to him after I explained that she had to talk to him because Lia can't talk! So she'd have to tell Santa what Lia's name is. She'll do anything to 'help', especially when it comes to her baby sister. Lia didn't want to get too close, but she'd go stand by Aubrey so we had NO tears…